Based in the North West of England and North Wales we play an exciting mix of Country, Rock, Blues and Traditional music in a Bluegrass style. But often with a twist!
Members of the band are Johnny Baxter (fiddle, harmonica, bodhran, guitar, banjo and vocals), Tony Kidd (guitar, mandolin and vocals), Richard Nott (double bass), Julian (Jools) Pellatt (guitar, banjo, ukulele, charango, mandolin and vocals).
Our musical influences include Doc Watson, Bob Dylan, Bill Monroe, Johnny Cash, Buddy Holly, Creedence Clearwater Revival, the Beatles and Rolling Stones, to name but a few.
"Bluegrass has its roots in Saturday Night dance music. We love our audiences to dance and sing along to our music."
We have a regular monthly gig at the Blue Bell Inn, Halkyn, Flintshire CH8 8DL on the second Friday of each month.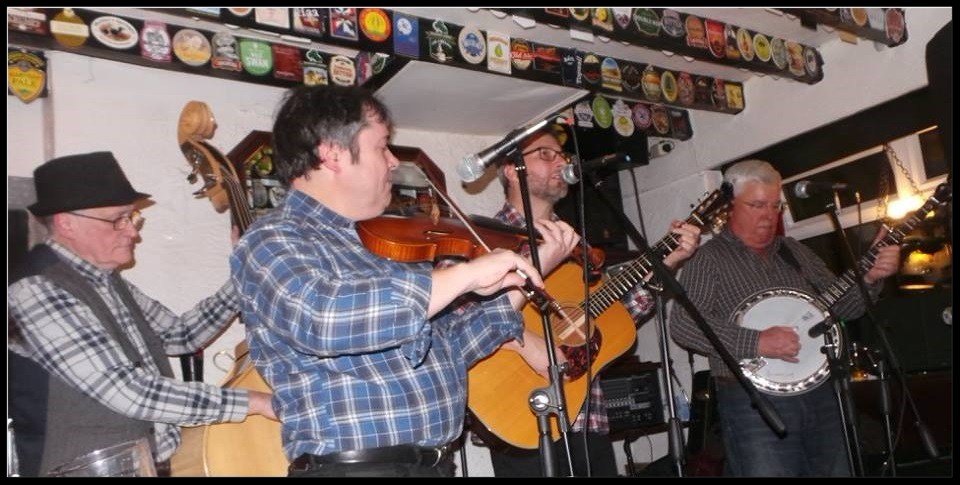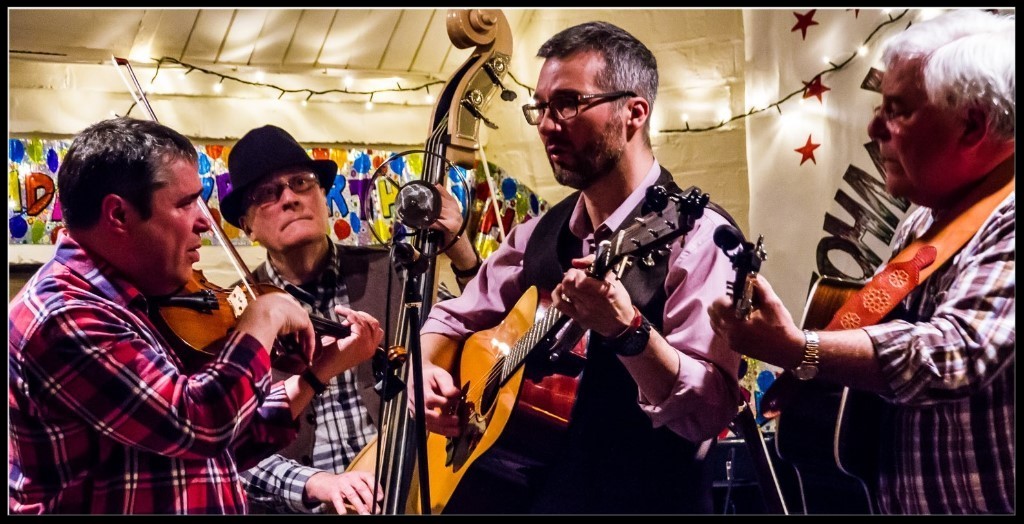 Saturday 5th May - West Kirby Arts Centre, CH48 4EL

Friday 11th May - Blue Bell Inn, Halkyn, CH8 8DL
Saturday 26th May - Marfest, Trevor Arms, Marford LL12 8TA
Friday 8th June - Blue Bell Inn, Halkyn, CH8 8DL

Saturday 30th June - Bhurtpore Inn, Aston, Nantwich CW5 8DQ
Wednesday 4th July - Bromborough Folk Club, The Bridge Inn,   Port Sunlight CH62 4UQ
Saturday 7th July - St John's Church, Great Sutton CH66 4RE
Friday 13th July - Blue Bell Inn, Halkyn CH8 8DL
"We are on Holiday during August"
For more details please visit our Facebook page.